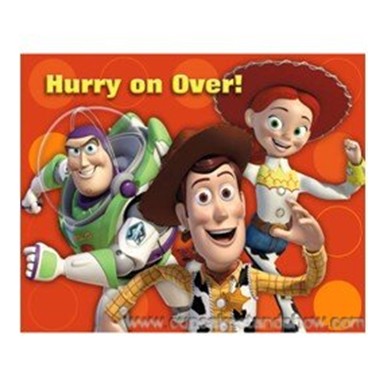 Toy Story 3 Invitation Cards
Number:IC-14
Your guests will feel exciting when received the colourful party
invitation cards
Toy Story 3 Invitation Cards

1.Outside of card reads"Hurry on over", the barn door opens up to reveal spaces to write the party detail.
2.Card style invitations which open up to say "Are you ready to play, hang out with all your pals, and have a "powered by fun" day?"
3.Invite your guests to your party with these great farm party invitation.